90 Day Wellness Journey Program
Get Back On Track With Wellness And Self Care
Ready to optimize your wellness with expert guidance? Your 90 Day Wellness Journey is a doctor-designed wellness program packed with expert guidance, holistic health coaching, personalized nutrition and fitness, unlimited digital classes, access to our virtual community, customized goal setting for health and wellness — and personalized coaching every step of the way by Dr. Christopher H. Brown, your holistic wellness coach, and the Align Brooklyn team.
Whether you've been struggling to find the time to prioritize your self care or stay on track with your wellness goals, this program is designed to revitalize your motivation and support you at each stage of your wellness journey.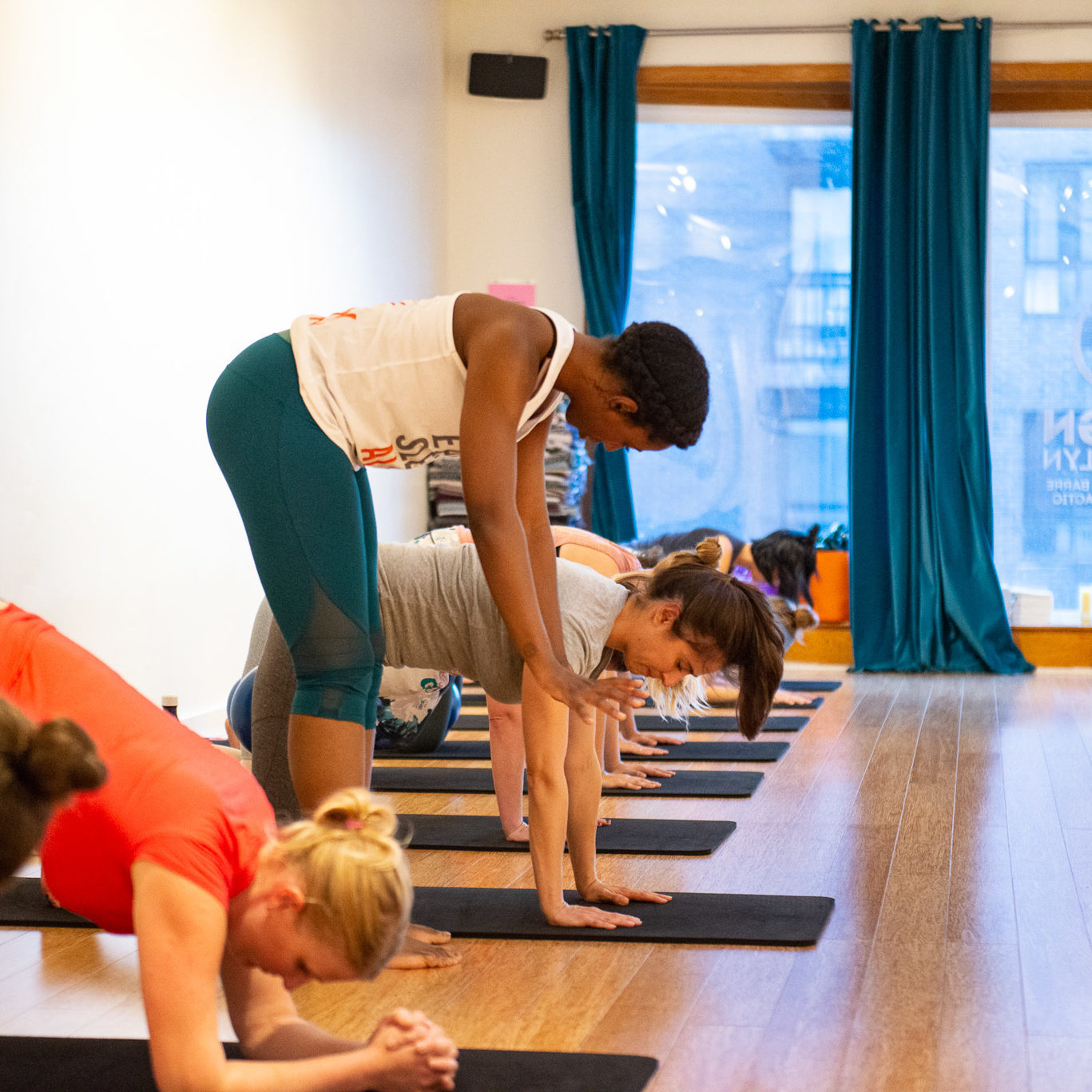 Coaching
Get the support you need to stay on track with your wellness goals. We offer doctor designed wellness programs to help you eat better, move better, sleep better and feel better.
Classes
Take as many live stream, Zoom and on demand classes as you please. We offer yoga and fitness classes including Vinyasa flow, barre, Pilates, HIIT, meditation, foam rolling and recovery.
Community
Join our private community of wellness enthusiasts. Make new positive-minded and supportive friends and connect with a vibrant wellness community.
Optimize Your Wellness with Dr. Brown
There's so much information on health and wellness that it can be difficult to sort through it all. Your program starts with an initial wellness assessment and custom recommendations by Dr. Brown. This assessment includes a complete wellness profile from body composition to gut health to immunity, as well as an optional genetic screening. You will work with Dr. Brown to customize a plan that works for you and have the support you need to execute it.
Save Time with a Personalized Program
Maintaining your wellness shouldn't be stressful. We keep it simple by curating a wellness program for you that provides daily reminders, education and tracking. Your program is based on our 5 pillars of wellness (nutrition, movement, sleep, mindset and environment) and takes into consideration your whole body, mind and heart so that you can truly live your best life.
Stay Accountable with a Coach
Whether working out at home or at your favorite boutique studio it can be difficult to maintain consistency. Your monthly wellness program includes coaching from Dr. Brown and his team at Align Brooklyn. Your coach will stay in touch, keep you on track, provide answers to your questions and help with any individual preferences and needs.
Get Started Today!
It's never too soon or too late to get started or move forward on your wellness journey.
Doctor Supervised
Your program is designed by Dr. Brown of Align Brooklyn, and all coaching is supervised by Dr. Brown. He is available to answer any specific question you may have about your wellness.
Fits Your Busy Schedule
Your 90 Day Wellness Journey program saves you time by creating the most effective path for you to optimize your wellness and increase your vitality. Everything you need is curated and customized for your needs.
Holistic Approach
Our approach to wellness is based on finding your dynamic balance between stress reduction activities, cardiovascular health, core training, flexibility and nutritional status. We believe that smart balance is the key to longevity and vitality.
Customized for You
Wellness, optimal health and vitality are not one-size-fits-all and must be regularly adjusted to fit your life and needs. We are here to make sure that your program is a fit so that you can consistently improve, reduce stress and live vibrantly.
About Dr. Brown
Hi! My name is Dr. Brown. I am a Licensed Chiropractor, Certified Clinical Nutritionist, Certified Chiropractic Sports Physician, Certified Yoga Instructor and Certified Personal Trainer. As long as I can remember, my life has been about health and wellness. As an athlete, I became intimately aware of the interdependence and interrelationship of behavior, diet and attitude with overall health and well-being. I discovered that the more in sync that these factors are, the better my performance both on and off the field.
As a practitioner in the field of functional healthcare, I view the client as a unique individual with a unique lifestyle, and thus unique needs. For more than 30 years I have helped thousands of clients achieve greater vitality and live more productive lives.
Coaching
You will have the support of an expert team of coaches supervised by Dr. Brown. You will not be left to hold yourself accountable on your own. We will encourage, customize and support you throughout.

Classes
Your program includes a curated collection of yoga, Pilates, HIIT, functional fitness, foam rolling and meditation classes that will help you reduce stress, maintain general health and improve your vitality.
Community
Taking time out for self care is so much easier when you have a supportive community cheering you on. By participating in challenges and monthly programs, you will feel connected with a like-minded community.
90 Day Wellness Journey Program
$325
$100 off during trial (Reg. $425)
3 month payment plan available
Wellness Assessment by Dr. Brown
90 Day Program Design by Dr. Brown
Habit and Accountability Coaching
Unlimited On Demand & Live Digital Classes
Daily Reminders & Check Ins with your Coach
Wellness Learning Modules
Vibrant Wellness Community
Money Back Guarantee
Optional Genetic/DNA personalization
Increase Your Vitality, Optimize Your Wellness!
Work with Dr. Brown and his team at Align Brooklyn to truly optimize your wellness. Join a community of likeminded wellness enthusiasts, who are committed to living with optimal vitality. No matter where you are on your journey, you will make new friends and improve your health.
Price: $325 or 3 payments of $125